About Monika Ferenczy & Horizon Educational Consulting
To help parents make informed decisions in educational matters.
Horizon Educational Consulting strives to empower parents in decision making to achieve short and long term educational goals for their children, helping them move forward with objectives to achieve success on their journey of learning.
Monika Ferenczy Biography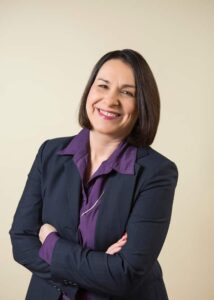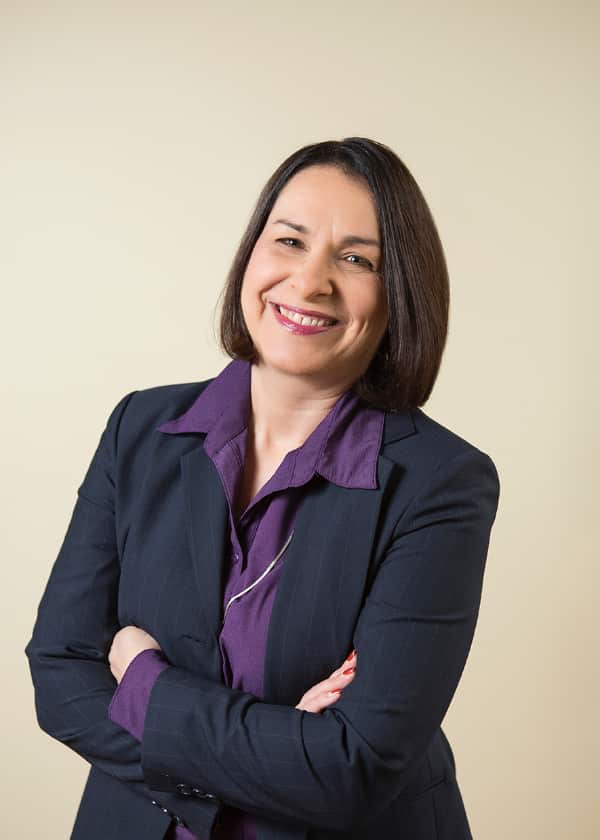 Monika Ferenczy was born in Montreal and educated in French and English public, Catholic and private schools in Quebec and Ontario, obtaining her BA and BEd at the University of Toronto and her MEd with a concentration in Leadership in Education from the University of Ottawa. She is a retired educator with over 25 years' experience in all four school systems in Ontario. Having taught in the primary, junior, intermediate and senior divisions and in French language and English language public and separate school boards in the Greater Toronto Area, Southwestern Ontario and Eastern Ontario, she has expertise with French Second Language programming (Core French, French Immersion) and French First Language curriculum.
Her qualifications include English as a Second Language and Specialist qualifications in French Second Language and Special Education. Monika also holds Principal's qualifications, an additional qualification in Education Law and a Certificate in Education Law and Human Rights for Education Professionals from Osgoode Hall Law School (York University). She served as an elected member of the governing Council of the Ontario College of Teachers (the regulatory body of the teaching profession in Ontario) as Vice-Chair of the Discipline Committee, and the Editorial Board for the publication Professionally Speaking. She has also served on panels of the Fitness to Practice and Teacher Program Accreditation Committees.
As an Education Consultant, Monika provides information, support and guidance to parents new to the Ontario school system, new Canadians, international students and parents of children with special needs. She has also led workshops and seminars for parents and educators at local, provincial and national conferences. She is qualified to evaluate students for academic assessments using standardized tools to supplement data obtained from school based reporting. She also assists adults with developmental disabilities.
In addition to her past role as Education columnist for the Ottawa Woman newspaper, she also published yearly research reports in collaboration with law students to enhance public policy and practice in public education. Through an analysis of systemic gaps in the students' best interest and recommendations to government, her contributions to advocacy and social justice initiatives are growing. Monika is often invited to comment in print, radio and television media about education related trends and issues in Ontario and across Canada, and she was commissioned to write a comprehensive report on rural education in 2021.
As an author, she has published three books:
The Guide to Hosting International Students in Canada (2020)
12 Tips for International Students Living and Studying in Canada (2019)
Lillian and Noah's Great Moving Adventure (2018)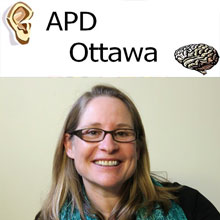 Caryn Bursch
Doctor of Audiology – APD Ottawa
Caryn Bursch has been working as an Audiologist for over 25 years, and focuses solely on Auditory Processing Disorders. Auditory processing testing investigates the integrity of the entire hearing system, and what arrives at the brain when listening. Children with auditory processing disorders have normal hearing, but do not always follow or understand what they hear.
Caryn works in conjunction with other medical professionals: Psychologists, Speech Language Pathologists, Occupational Therapists, and an Optometrist who has a specialty in visual processing. This allows her to give your child a well-rounded assessment. Diagnosis and referral to other necessary professionals combine to find the keys to unlock your child's potential. Recommendations are tailored to the child's needs in school and at home.
Please check APDOttawa.ca for more information on Auditory Processing Disorders. Inquiries by email are always welcome.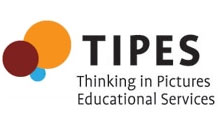 TIPES
Thinking in Pictures Educational Services

TIPES is a not for profit, charitable organization that provides a variety of programming to help individuals with autism spectrum disorders, receptive language disorders, learning disabilities, global development delay etc. reach their individual potential. TIPES covers all skills required over the lifetime to assist each individuals life. Please check our website for a list of programs or contact Jennifer Wyatt at (613) 224-0729 ext 226 for more information. www.tipes.ca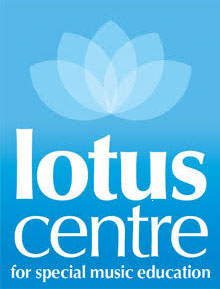 Erin Parkes, Ph.D.
Lotus Centre for Special Music Education

At the Lotus Centre for Special Music Education, our mission is to offer affordable, high quality adapted music education taught by qualified teachers. Our educational philosophy includes designing programs individually to adapt to the needs of each student following three principles:
teaching to the student's learning strengths to allow maximum learning potential and build self-confidence
using fun remedial activities to help build skills in areas that need development to allow further growth
designing a fun and engaging program for each student to encourage motivation
Our goal and educational philosophy is reflected by the symbol of the lotus flower–to help all students to blossom into their full potential . We believe that every child has a right to appropriate education in any endeavour they choose to pursue. Contact us! lotuscentre.net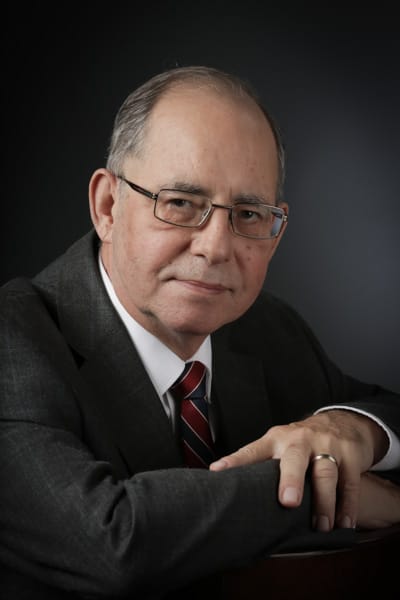 Ken Pope Law
Practice focused on families with special needs dependents 
Kenneth Pope offers specialized support to individuals with disabilities and their families in Ontario and across Canada.  He is dedicated to providing legal, tax and estate planning services . Through his experience in working with special needs families, Ken has become expert in writing wills with Henson Trusts. These trusts ensure that parents of children with disabilities can protect inheritances while preserving provincial disability benefits.
Ken is knowledgeable in the application of Testamentary and Inter Vivos Trusts, asset protection, minimizing taxes on inherited assets (including income generated by those assets), Powers of Attorney, competency issues, contested and uncontested estate administration, Elder Law, and Succession Planning in general. He provides help with taxes, such as applying for new and retroactive disability tax credits, appealing Canada Revenue Agency re-assessments and tax advice consultation. Call toll-free 1-866-536-7673 or visit kpopelaw.ca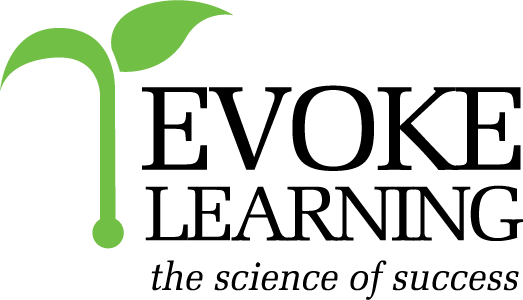 Evoke specializes in working with students (Grade One through to postsecondary) who have learning disabilities, ADHD, and ASD, or are gifted, and they understand the comorbidities that often accompany neurodiversity. 
Evoke provides learning support to students through online tutoring and remediation, ADHD and executive functioning coaching, and academic strategy. Evoke helps students to build foundational skills in reading, writing, and math, as well as executive functioning and learning skills, to enable all students to access more advanced content in various academic subjects. These skills are critical to academic development.
Our tutors, academic strategists, and coaches work with students to understand and complete academic work, manage their time and stay organized, and reteach concepts and material with which they are struggling.
For a complimentary 30 minute consultation call, please contact our client experience partner, at CSpartner@evokelearning.ca.

Pupils Vision
Let us help you see the world better.
At Pupils Vision Development & Rehabilitation, we are thrilled to enhance our patient's quality of life by improving visual coordination and perception. We are dedicated to providing the gold-standard Vision Therapy experience: office-based therapy with highly trained vision therapists operating under the guidance of trained optometrists.
We offer vision therapy to patients of all ages whether it is to help improve a visual system that is not functioning to its full potential (strabismus, amblyopia, vision related learning disability), rehabilitate a visual system after the patient suffered an injury (TBI, stroke) or simply improve visual abilities to improve performance (for athletes).  We believe a strong visual system is key to academic performance and success.
We offer services in English and French. For more information please visit our website and meet our team at pupilsvisiontherapy.ca or contact us at 613-435-6675.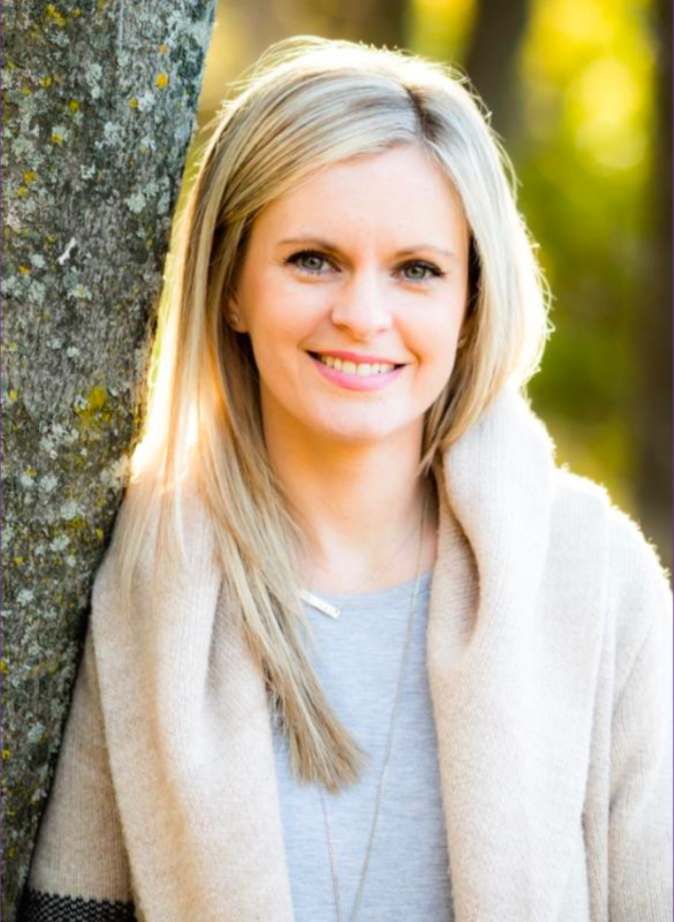 Expanding Horizons Occupational Therapy
As service providers, occupational therapists evaluate the children in their home and other environments such as school. The initial assessment includes input from both the child as well as the caregivers. Once the assessment is complete, a full report will be provided including recommendations as well as education and feedback for families. In collaboration with the caregivers, realistic goals are created to best address the child's needs at that time. Intervention is customized to meet those needs and to ensure that they can improve their ability to perform in their regular occupations and achieve their goals. Changes to the intervention plan and intensity of treatment can occur at any time depending on the progress of the child.
Services:
Fine and gross motor skills
Meeting developmental milestones for babies and toddlers
Printing and handwriting
Assessment for assistive technology
Training on various software programs
Equipment and environmental modifications
Sensory processing
Supporting better sleep/sleep hygiene
Exploration of leisure activities
Daily routine and schedule
Strategies to improve self-care
Attention and focus
Organizational skills
Classroom observations/recommendations
Self-regulation skills
Anxiety and stress management
Prevocational and vocational skills
Parent education and training
Complete home safety assessment
Visit expandinghorizonsot.com or call 613-897-4820.
ACT Learning Centre
ACT Learning Centre is a therapy centre founded to provide evidence based, innovative and leading edge assessment and intervention for children, youth, and adults with autism spectrum disorder, developmental disabilities or developmental delays. Evidence based therapies are offered by ACT's highly trained staff in our clinic or in your home. We provide Applied Behaviour Analysis (ABA), The Early Start Denver Model, The Play Project, Occupational Therapy, Physiotherapy, Speech Language Pathology, parent coaching and psychological services. Visit actlearningcentre.ca or call 613-558-0980.

NeuroLogic Physiotherapy
At NeuroLogic Physiotherapy we believe in therapy that puts compassion and quality at its forefront. Our highly skilled physiotherapists are able to treat a variety of common or rare neurological and orthopaedic conditions in adults and children. We look at the whole person, which helps us to develop a treatment plan which strives to address the cause versus solely treating the symptoms. In our approach, you are an active participant in your healing journey, rather than a passive recipient of hands-on techniques.
Our treatments for sensory-motor rehabilitation can help restore the balance of specific systems in order to allow them to work in alignment for higher learning to be achieved.  Rehabilitation may include: recommendations; education on the body and how it works for learning; linking the vestibular, visual, proprioceptive, auditory and tactile systems; linking sensory and motor systems; integrating reflexes; communications and collaboration with other healthcare professionals, teachers and parents; etc. This type of rehabilitation is founded from multiple sources of research and clinical experience working in an inter-professional team.
We offer services in English and French at two locations in Ottawa. We are proud to be working with other great health care professionals in the community, and if you'd like to reach out to us, please do so by visiting https://www.neurologicphysiotherapy.com or by calling 613-454-0121 (east end location) / 613-721-2738 (west end location).

Vision Ability
Our vision is your success.
At Vision Ability, we see vision as much more than visual acuity, as it allows us to navigate our environment, learn from our surroundings, and integrates with our vestibular and proprioceptive systems that are essential for balance and posture. Underlying deficiency in the efficacy of the visual system can impact our ability to complete day-to-day activities, our academic and/or athletic performance. We provide quality one-on-one vision therapy sessions that will allow you/your child to reach your full potential or return to your potential following a brain injury. Our highly trained vision therapists work under the direct supervision of an optometrist, and together they will develop and tailor a holistic exercise program to fit your individual needs and goals. Let us help you unlock your potential!
We happily offer our services (assessments and therapy) in both French and English. For more information, please visit our website www.visionability.ca, contact us at info@visionability.ca, or call our office at 613-695-0949. We look forward to hearing from you.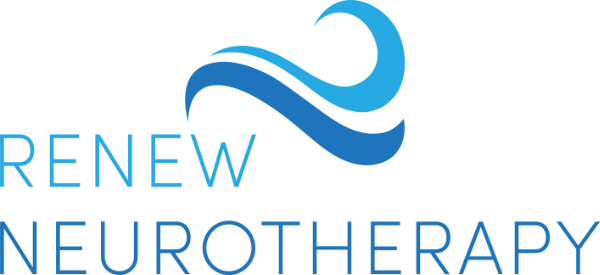 Renew Neurotherapy
Renew Neurotherapy is an interdisciplinary community and clinic-based rehabilitation practice. Services are provided in person in Eastern and Northeastern Ontario, and online, throughout the province of Ontario. Physical clinics are based in Ottawa, Pembroke and North Bay; however, a large portion of caseload is community-based and online. Access to the physical clinic is not a requirement of the position.
At Renew, our goal is to help our clients feel better, faster! We value empathy and kindness in our therapy team. We are client-focused, non-judgmental, and offer a supportive stress-free environment. We use comprehensive brain-based, science-supported therapies, techniques and resources customized to promote client recovery.
We use a neuroscience foundation to understand, explain and address mental health, learning, pain and behavioural issues. Our primary areas of practice include:
Mental health support
Brain injury and concussion rehabilitation
Complex pain
Learning disorders support
Sleep regulation
ADL/IADL (life skills development)
Neurofeedback therapy
Uniquely, Renew Neurotherapy incorporates research-based neuromodulation techniques (biofeedback, neurofeedback), neuromeditation, micro-current point stimulation, etc. alongside traditional interventions to maximize client recovery.
For more information, please visit renewneurotherapy.com contact Kim Kirkwood at 613-809-1770 or by email at kim@renewneurotherapy.com.
Ready to get started?
Make informed decisions when it comes to your children's education.
Contact me today